WORKING FOR YOU AND NOT THE BANKS!
Markets Served: Durham Region, Brooklin, Whitby, Clarington, Ajax, Oshawa, Pickering, Bowmanville, Port Perry
Hi, I am Sherry Corbitt, a Whitby Mortgage Broker working and living in the Durham Region. I have been an entrepreneur for 16 years, some of those years spent as a realtor, journalist and marketing manager. But I have found my real calling 6 years ago as a Durham Region (Whitby, Pickering, Ajax, Oshawa and surrounding areas) mortgage agent. I love helping people find the best mortgage for them. Sometimes it is as simple as the right mortgage rate but other times it is about finding the right lender to suit their situation. I compare my job to that of a personal shoppers. I get to know your needs and wants and then I present you options for you to consider. My biggest goal is to educate clients on what is really going on with their mortgage, the title of their home, and if the banks are telling them the best solution or just trying to sell them a product. Like most self-employed people, I am very passionate about my job because it really is more than just a job.
I am mom to one amazing toddler and a fur-mom to 2 cats and dog. If you don't already know me, you can find me out and about in the community running charity events for the Durham Humane Society, or hosting community yard sales, or sponsoring the Prince and Princess Gala of Durham.
My marketing is different than you might accept from a boring old mortgage agent, but then again, I don't consider myself boring or old :)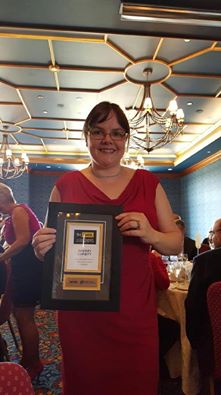 I also won top associate for the 2nd year in a row and plan to make it a Hat Trick in 2016!


As a mortgage agent with years of experience, I work in your best interest with multiple lenders and products to help you find the best mortgage to suit your personal situation. For more information contact me at sherry@sherrycorbitt.ca or 905-995-3143.
Share This Page On: