Hello I Love You- Laura Watts Double Take Organizing
February 22, 2017 | Posted by: Sherry Corbitt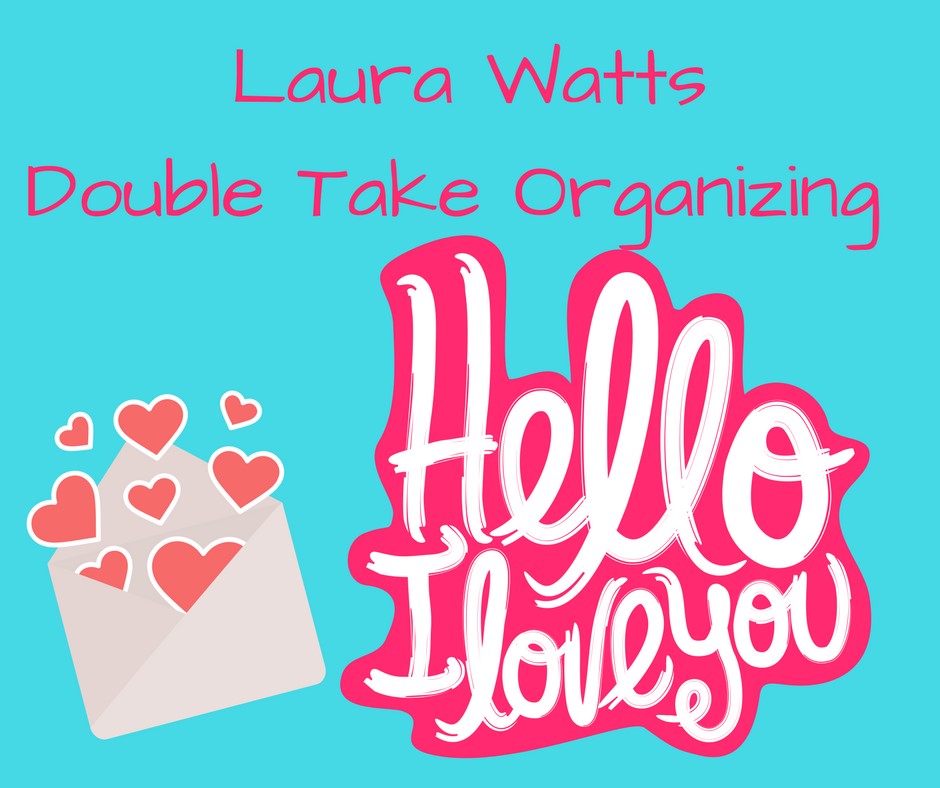 'Hello, I love you' is my chance to share 14 of my favourite businesses in the Durham Region. From Feb 1st to Feb 14th I will be posting about a local business that I love and think you should too!
Since this is the month to talk about love, I have to show a picture of the shelves that were custom made for me by Laura Watts at Double Take Organizing for my home office. I just LOVE them! Laura made the shelves to fit my space perfectly and left me the extra room I needed to fit in a show piece dresser in the middle.
The shelves are sturdy, unique and stained to the exact colouring I wanted. I just Love, love, love them.
Since Laura was at my house I decided to shallowed my fear and showed her my walk-in pantry. The pantry was one of the features I love about my house but after living there for only a year it had somehow transformed into an overflowing, catch-all junk space. Nothing was organized or easy to get too and I simply felt that trying to organize it was a lost cause. There was just too much stuff and not enough room.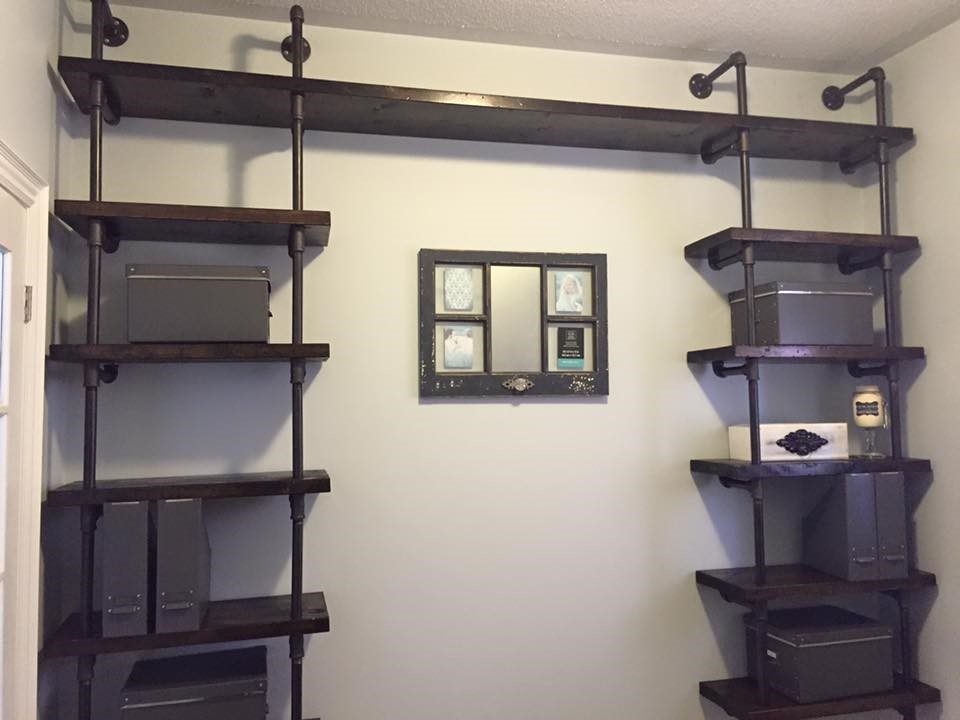 Laura's eyes completely lite up when she saw my pantry! To her it wasn't overwhelming, it was a challenge she was eager to dig into and re-do so I could once again enjoy it. If you want to meet someone who is passionate about their job, you need to meet Laura.
She took measurements, made notes and declared she'd be back with an action plan. I wasn't overly confident to be honest - I mean what could she do that I couldn't? Stuff is stuff and there was only so much space to work with.
Holy moly was I wrong!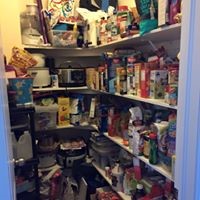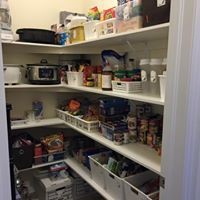 Just look at that before and after pictures! Laura grouped items together, organized food into containers so we could recycle tons and tons (and tons) of boxes. I had no idea how much actually food was in my pantry! She decluttered and took out what really had no reason to be there (Kaitlyn's mound of hair accessories) and really made every inch of space useful.
This big transformation happened last summer and I am pleased to say that the pantry still looks awesome! We can find stuff right away and have gotten into the habit of unpacking our groceries from their boxes into the same spot every time. Imagine that! I know where the pasta sauce is every time and we no longer have 9 cans of gravy in various locations.
It wasn't just what Laura did but the way she educated me and explained why she was doing it so I could understand the reason and change the habit. She set me up for success.
Thanks Laura. Up next, we are going to tackle the garage!
http://www.doubletakeorganizing.ca/
Share This Page On: