SCENARIO: Increase Your Credit Score with an RSP loan.
November 30, 2020 | Posted by: Sherry Corbitt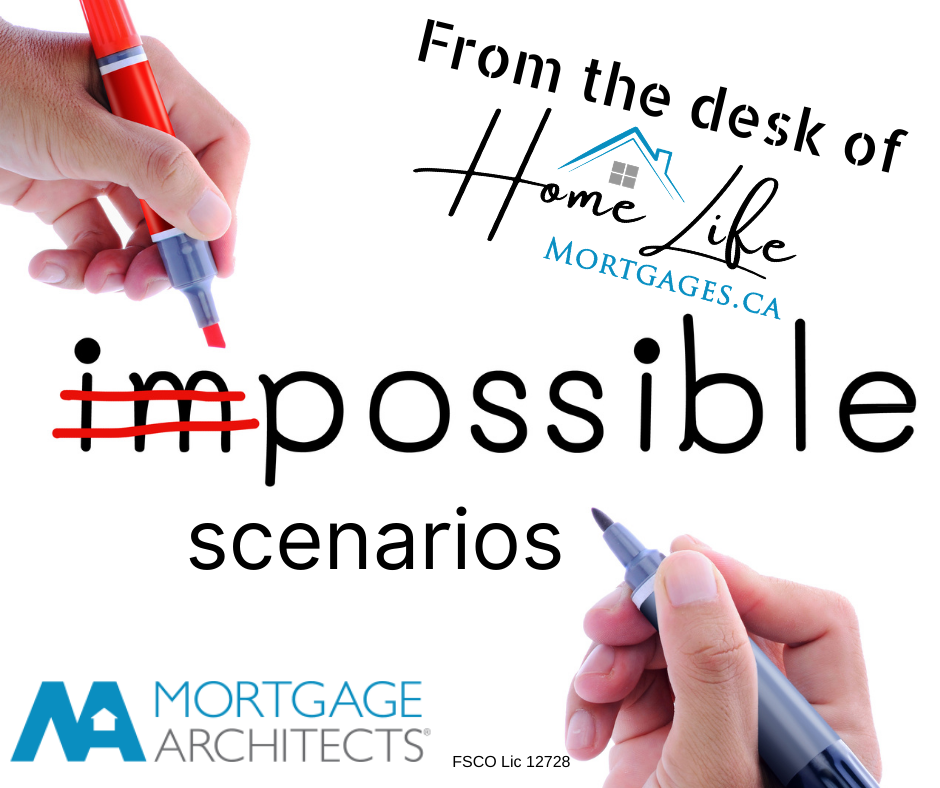 From the desk of IMPOSSIBLE SCENARIOS: Increase Your Credit Score with an RSP loan (Bonus: Your down payment gets a boost too!)
Is purchasing a home in your future plans, and you are a 1st-time buyer? If your credit score is a bit on the low side and you want to boost it, we have an idea to consider. For your credit score, we ideally would like it to be over 680 to work with a broader range of lenders. However, even if you are not a 1st-time buyer, this solution will still help increase your credit score.
Scenario
with client 'Jack.'
Jack's credit score was at 608 when we started working together. He had $20,000 set aside for his down payment on a $400,000 purchase. Income was not a concern, but we needed to improve his score before moving forward with an offer. It'd been two years since he'd paid out his consumer proposal, and he had re-established only one credit card with a $500 limit. Tip: Lender's ideally like to see a minimum of 2 types of loan on your credit bureau like a car loan, line of credit, credit card, RSP loan, etc.
Plan
Set Jack up with a small $3500 loan from TD Bank that he used to purchase an RSP of $3500. As a first-time buyer, he still has access to the $3500 RSP to be used as part of the down payment when he is ready to purchase.
Why did it work
The RSP loan showed up as a debt on his credit bureau and after he made one payment ($125 per month – very reasonable and did not affect his approval amount). His credit rating improved to 672 within one month. By the end of the 2nd month, we were at 681!
Solution
Within three months from our initial consultation, Jack's credit score was over 680, he had $3500 put into an RSP that would be used towards his down payment, and his credit bureau now had two trade lines showing. This helped the lenders see him working to re-establish his credit. Jack purchased a home for $400,000 and put down a 5% down payment. A bonus also got a better tax refund because of the RSP contribution that he then used to pay down the RSP loan and eliminate that debt.
We would be happy to assist get you set up with an RSP loan, boost your credit score and make homeownership a reality.
Sherry Corbitt, Mortgage Broker
Share This Page On: